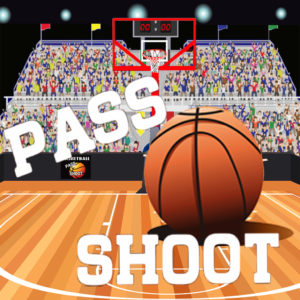 P&S Basketball is the starter App to use with the Pass and Shoot Basketball Hoop set.
The object of the game is to see how many hoops you can score in 60 seconds.
Every time you score the App will play a fun goal celebration video with commentary.
See how many goals you can Score!
Download the P&S Basketball App by clicking the link below for use on Compatible Apple Iphones and Android Smart Phones